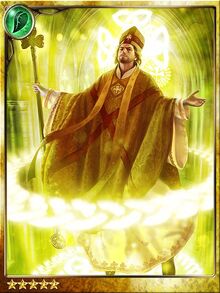 I am a free player always ready to trade for Forest cards so come and trade whenever you have something to get rid off or talk to me about anything any time you want! :).
Top 500 rank player in all events! My favorite are the
Odyssey Event
and the
Underworld
. Best achived ranks: 
43
 in 
Colosseo
, 
65
 in
UW
,
60
 in
Odyssey
and
150
in
BR
.

Created Pages:
Edit
I am from Greece so i had to create Greek Mythology.
Filling LOC with Angels :). Creator of Angels and Deity. And if that is an angelic thing to do then you are in for a surprise! Also creator of Reapers
If you are looking for the best cards for both your Atk and Def frond lines then visit my Drop Skill, Double Skill, Huge Skill, Immense Skill, Counter Skill, Massive Skill pages and some older pages like 25% Boost, Forest 24% boost, Water 24% Boost, Fire 24% boost
For skilling up: 
Edit
User blog:Amphitere/Amphitere's Skilling/Format1/Ultra Rare EX
My favorite card pages:
Edit
Deck Cards i Like:
Edit
Community content is available under
CC-BY-SA
unless otherwise noted.