For the trading area on this site, see Trading Post (disambiguation).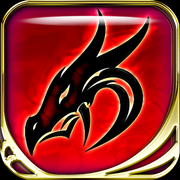 Trading is the act of exchanging cards or items between players. Players may trade cards for other cards, or coins for items such as Traps . More commonly however, cards are often traded in exchange for items of high worth such as Energy Drinks and Power Potions, or vice versa.
Requesting
Edit
Players may make trade requests with any other player, regardless of level. Up to five requests may be made at one time. When a request has been made, it will pend for up to 48 hours unless the request is accepted, denied or canceled.
Items or cards which are included in trades are automatically removed from both players' inventories and put on hold until the trade request is completed or canceled. If a trade is denied or canceled, both players will receive the requested items back.
Restrictions
Edit
There are certain items which cannot be traded between players. These include:
Bound Items
Promotional items
Referral Cards
Special Cards
In addition, players under level 15 or who have not had an account for two weeks or more cannot trade or gift items, coins, or cards.
Community content is available under
CC-BY-SA
unless otherwise noted.