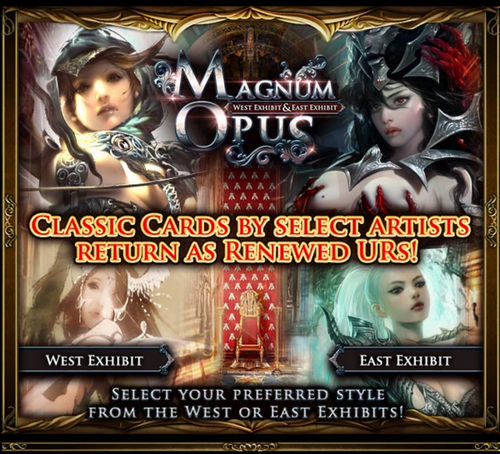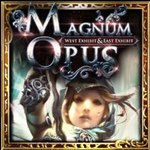 Magnum Opus was a card park that was differed from the usual kind of Card Packs. It could solely be accessed via MyPage and not via the Card Pack button.
It was introduced on August 31, 2016 and included classic Cards by selected Artists as Renewed URs. It resembled an art gallery and was divided into two parts (East and West Exhibit) to reflect the different styles. The player had to choose the exhibit and every draw cost 500 Gems. The exhibitions changed every month around the middle and last day of that month. The cards had PWR 20 and PWR 21 until the last release on February 28, 2018 when it changed to PWR 22 and PWR 23.
On March 14, 2018 is was replaced by the Destined Encounter card pack.
2016
[
]
2017
[
]
2018
[
]