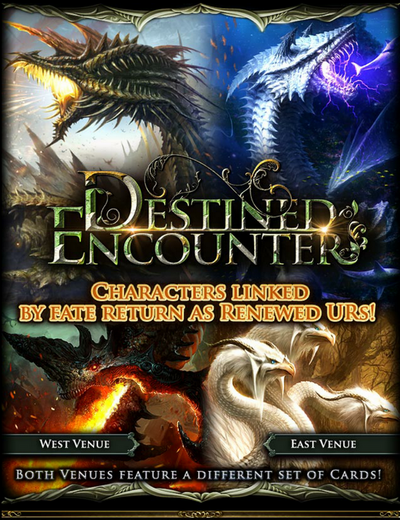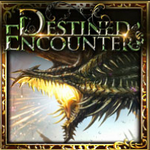 Destined Encounter is a card park but differs from the usual kind of Card Packs. It can solely be accessed via MyPage and not via the Card Pack button.
It was introduced on March 14, 2018 and replaced the Magnum Opus Card Pack. It includes classic themed Cards as Renewed URs. It is divided into two parts (East and West Venue) and every draw costs 500 Gems. The venues change every month on the middle day of that month. The cards had originally PWR 23 and PWR 24 which changed to PWR 24 and PWR 25 in May 2018.
The final release was on August 14, 2018. It was replaced on October 14, 2018 by the Triumphant Return Card Pack.
Community content is available under
CC-BY-SA
unless otherwise noted.