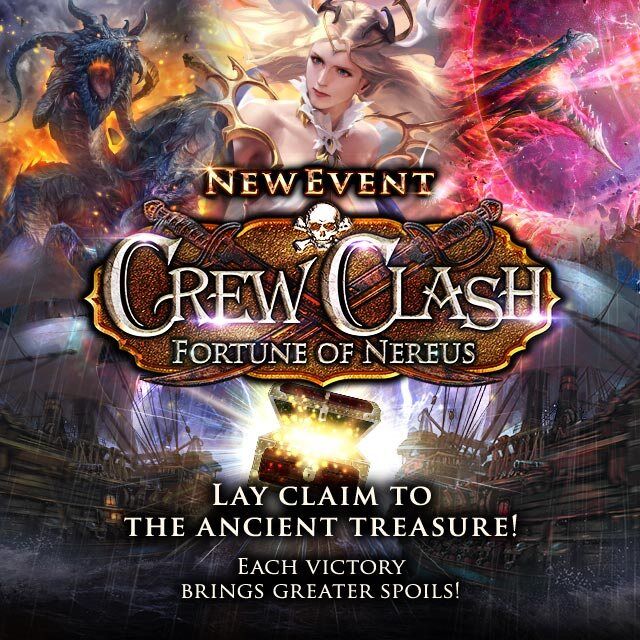 The Crew Clash event was introduced in April 2021. Players are randomly placed into teams (called Crews) that fight against each other. This fight (called Clash) lasts for 30 minutes and the team with the most points wins.
To take part in this event players have to press Enter on the event page. The Entry Period starts 10 days before the actual event and lasts for 8 days. The fourth round (July 2021) introduced an entry fee of 500 Gems.
The actual event itself is a battle once a day for a period of 10 days, not necessarily on successive days. The clash solely starts at 8:00 PM = 20:00 (PST/PDT) (3:00 UTC), making it almost impossible to take part for other regions beside the US.
A crew is made randomly and lasts the whole event, but is dissolved when the event ends. The opponent for each battle is chosen at random and the winner - attacker or defender - will get the PT.
Rewards can be obtained from the Crew Ranking and the Individual Ranking. Individual Battle Win Rewards were introduced in the fourth round (July 2021) which also set a requirement of 30 won battles for each player to be able to obtain the Crew Ranking Reward.
Gauges & Event Items
[
]
When the clash starts every crew member has a:
Skill Cards
[
]
For every round there are 2 Event Skill Cards available from the Grab Bag. They increase the amount of PTs won:
Order Almighty Rare, Base gives 200% PT Boost, evolved version 300%
5-Stage evolution Legend Rare gives PT Boost:

Base: 120%
Second stage: 150%
Third stage: 180%
Fourth stage: 200%
Final stage: 250%
They don't need to be in the lines, but have to be in the deck. Only the strongest Event skill will activate.